Nieuws / News
——————————————————————–
24-04-2022
Tulip is bevallen! voor meer info kijk bij Puppies
Tulip delivered her puppies! for more info look at puppies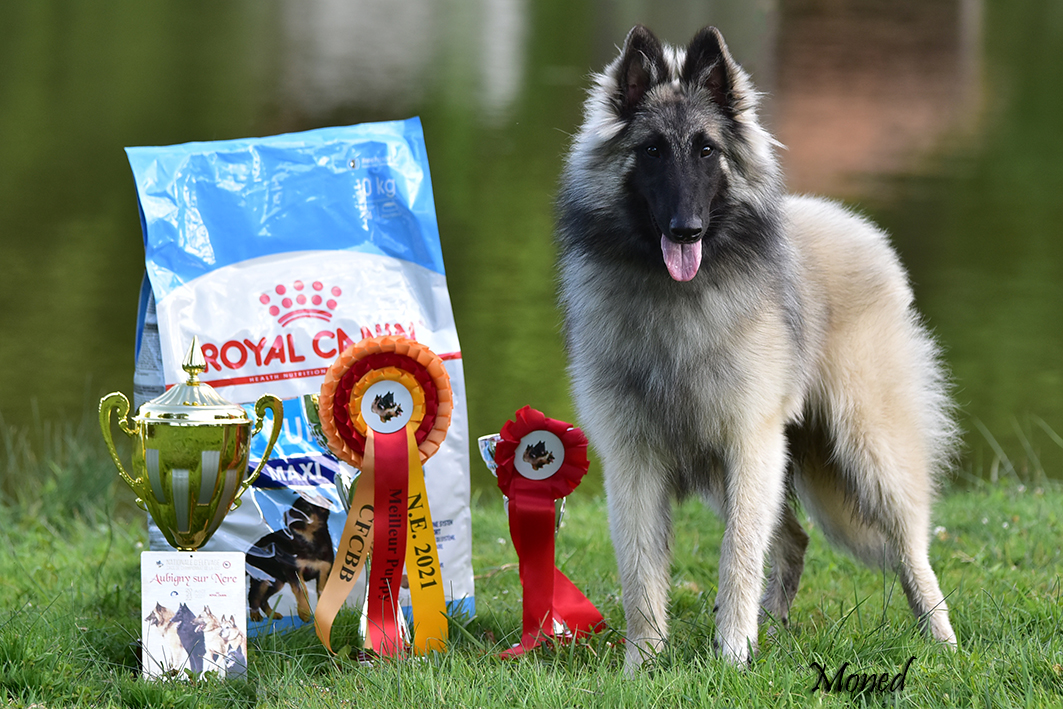 Little Edit v. Moned went with us to the French specialty this weekend and did very well. She ended up best puppy in show! We are very proud of this result as there was a big amount of beautiful Belgian Shepherd puppies entered!
Dit weekend zijn we naar de Franse speciale geweest, we hebben kleine Edit mee genomen en zijn erg trots dat ze Beste pup van het weekend werd! De grootste show van de wereld voor de Belgen dus we zijn erg trots!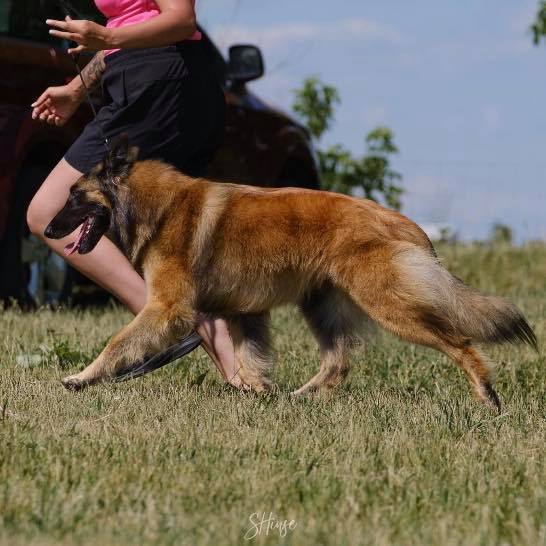 Lemon v. Moned is afgelopen weekend in 1 weekend Canadees kampion geworden! wat een prestatie voor zo'n jonge hond! ontzettend gefeliciteerd voor haar eigenaar Isabelle Dube voor dit fantastische resultaat!
\
Lemon v. Moned earned enough points in 1 weekend to be a Canadion champion! what a great job for such a young dog! Huge contract to her owner Isabelle Dube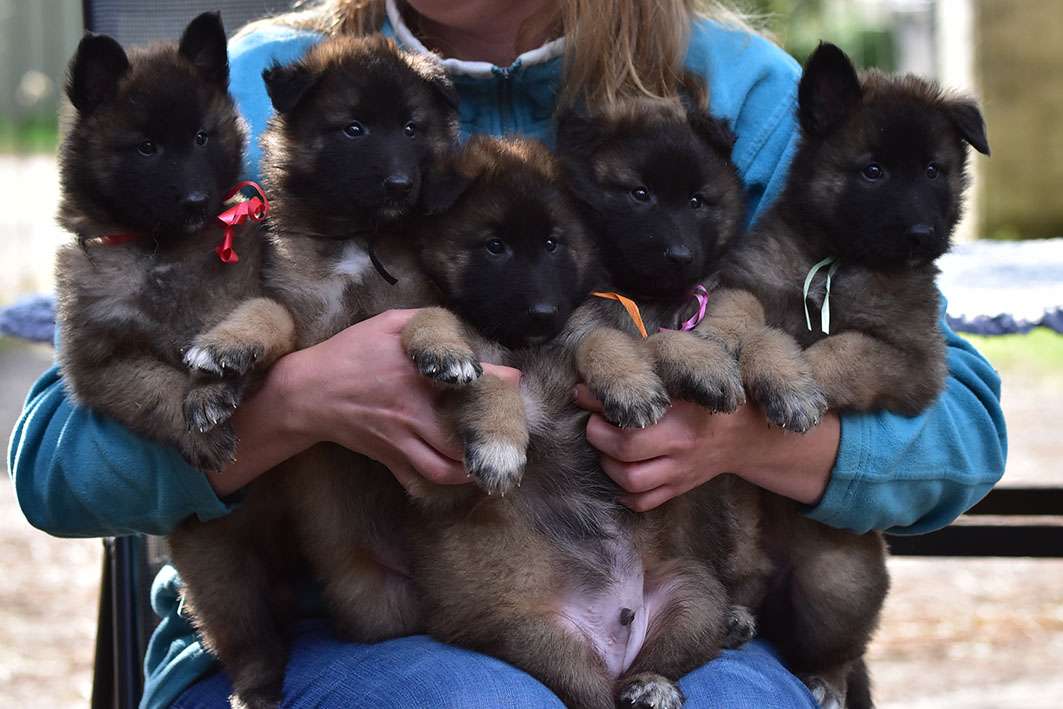 Ons F-nest zijn vertrokken naar hun nieuwe baasjes, kleine Foetsie blijft bij ons om ons team te versterken! 
/
Our F-litter left to there new homes. Little Foetsie will stay with us
————————————————————-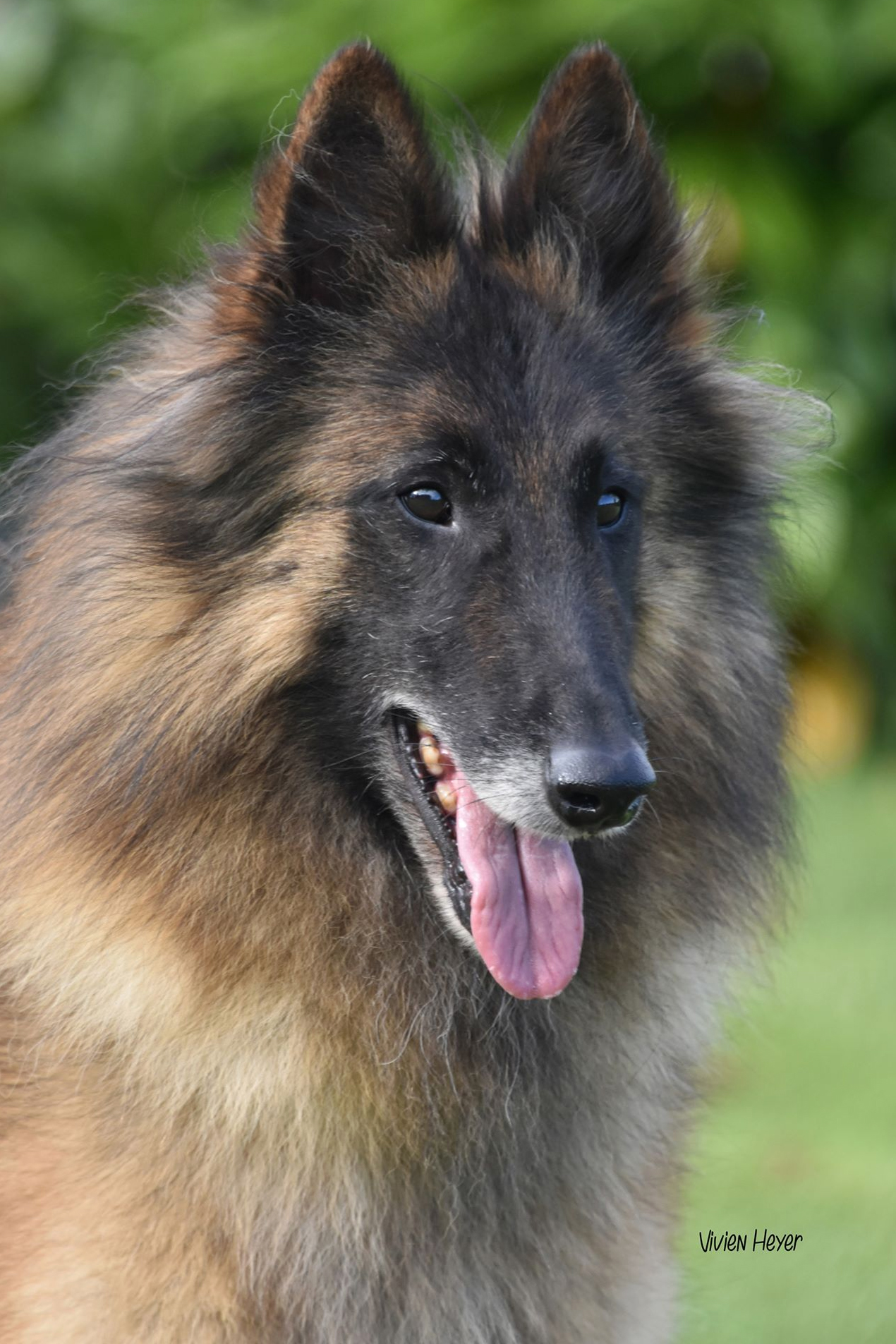 After a fabulous weekend last week at the BHCN and NVBH Specialty, this weekend our In Bloom van Moned (Tulip) made us proud. She won at the BSB Specialty Germany the BEST IN SHOW title (75 dogs entered) , a week after her daughter Semtex van Moned won BIS at the NVBH Specialty. Thank you Tom Roozen for liking our girl so much! With this result she is also a German Champion now!
/
Na een fantastisch weekend op de BHCN en NVBH speciale was het dit weekend tijd voor In Bloom v. Moned "Tulip" om te schitteren. Op de BSB speciale in Duitsland won ze BEST IN SHOW (75 honden ingeschreven) 1 week nadat haar dochter Semtex in Nederland won! We zijn ongeloofelijk trots op moeder en dochter!. Bedankt aan de keurmeester Tom Roozen voor deze eer. Ook is Tulip nu Duits Kampioen geworden met dit resultaat!
Na een zeer rustige tijd met shows ivm Covid was het dit weekend weer tijd voor de Nederlandse speciales die samen georganiseerd werden in 1 weekend! Op zaterdag werd onze nieuwe aanwinst Delete v. Moned BESTE BABY IN SHOW! op zondag deed haar moeder er nog een schepje boven op door de hele show te winnen! dus BEST IN SHOW  op de Nederlandse speciale van de NVBH. De keurmeesters waren M. Krug uit Duitsland en M.F. Varlet uit Frankrijk
After a very quiet time with shows due to Covid it was finaly time for one again! This weekend both Dutch specialty's were organised in 1 weekend! On saterday our youngest addition Delete v. Moned went BEST BABY IN SHOW! On sunday her mother decided she could do beter and won the whole show so she won BEST IN SHOW  on the Dutch specialty of the NVBH. What a start of 2020! The judges were  M. Krug from Germany and M.F. Varlet from France
Semtex haar puppies zijn ondertussen vertrokken naar hun nieuwe huis. We hebben ontzettend genoten van de kleintjes en zijn tot nu toe meer dan tevreden. Mooie flinke en gelijke puppies met een onverstoorbaar karakter! We hebben Delete v. Moned gehouden, onze favoriet van week 1. voor meer foto's kijk bij het D-Nest of klik hier

Semtex her puppies left to their new homes. We enjoyed the little ones a lot and are very satisfied about them, they were big and even puppies with a great temperament. We kept Delete v. Moned, our favorite from day one. To follow the litter look at D-litter ore  click here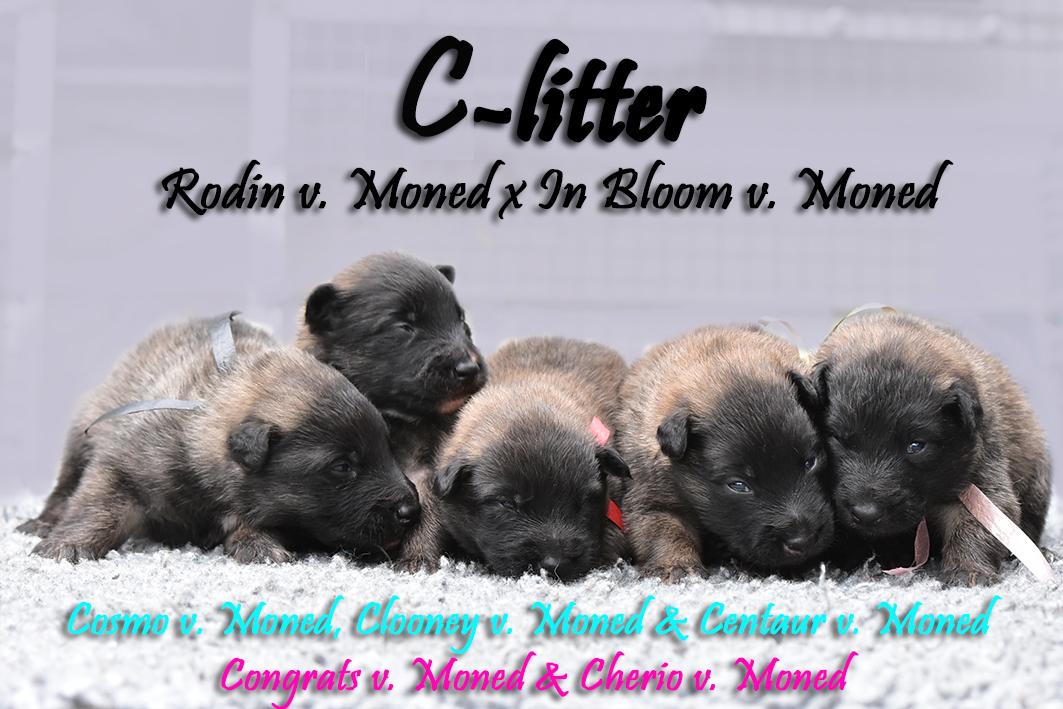 Ons C-nest zijn naar hun nieuwe baasjes vertrokken, We hebben zelf de prachtige Cheerio v. Moned gehouden van deze voor ons zeer speciale combinatie. Voor foto's en info kijk bij C-nest of klik hier