BISS. BISJ pE. Se. Semtex v. Moned "Semtex" BJS 2018 HD-A ED-0/0
(Fandango du Bois du Tôt x In Bloom v. Moned)
Best in show youth Belgian clubmatch 2017
Bundes Jugend sieger 2018
Best of Breed Advent specialty Germany 2018 from youth class!
Best of breed and Best in show 2 Finish specialty (300 dogs entered)
BEST IN SHOW Dutch specialty NVBH 2020!!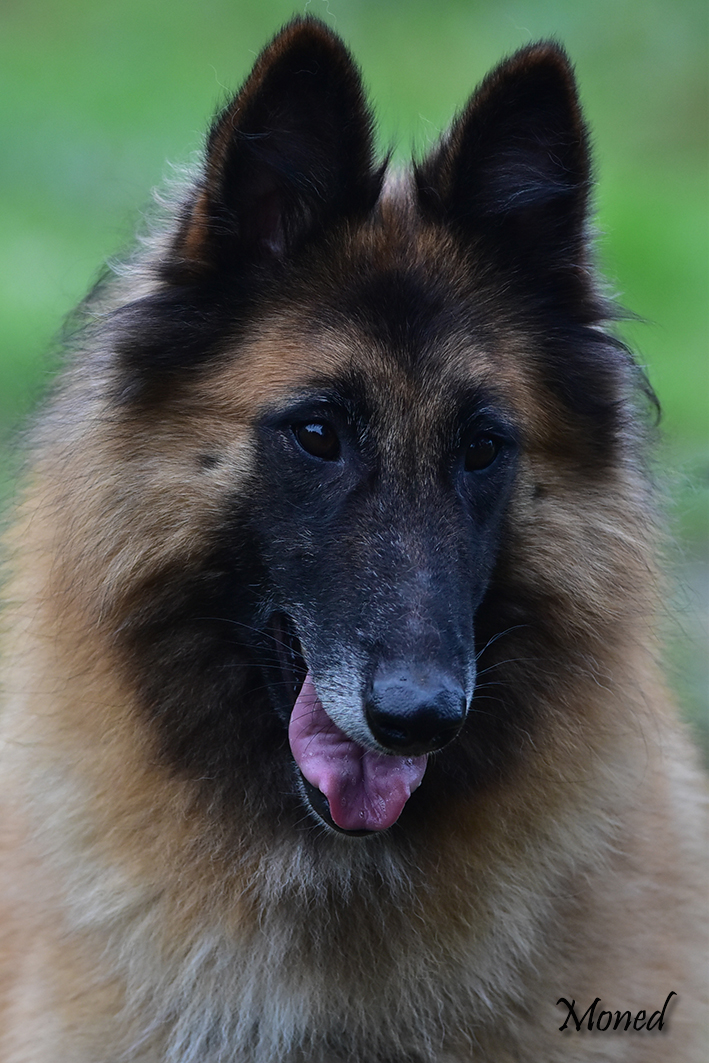 Semtex is de jongste aanwinst van onze familie. Het was geen makkelijke keus in het nest omdat we het niet eens waren 😉 Semtex was zeer druk in het nest en dan weet je nooit hoe dat gaat uitpakken in een groep honden. Toch hebben we de gok genomen en hebben er geen spijt van.. Nog steeds is Semtex zeer stout en samen met "haar jongens" maakt ze er elke dag een feestje van 😉 Het is een super leuk en grappig hondje, als je haar mee hebt heb je geen kind aan haar. Ze is zo lekker makkelijk in de omgang en heerlijk vrij van karakter dat je het bijna niet eens merkt als je haar bij je hebt. Semtex is een paar keer geshowd en heeft het tot nu toe zeer goed gedaan. Semtex word nog elke dag mooier dus we zijn heel benieuwd wat de toekomst gaat brengen met de shows en hopelijk op het schapenhoed veld!

Semtex is the youngest member of our family. It was very difficult to pick "our pick" in the litter as we did not agree 😉 Semtex was a buzy child.. voice always ready and wild wild wild.. not the most beautiful in the litter (pretty nice now though LOL) but she always had a special spark in her eye 😉 she never lost that spark and is for sure a very naughty child 😉 She is the best friend of the boy's and makes sure to party a bit every day! She is also a sweetheart with all people and a joy to have around at home ore when you take her. She is shown very lightly but is doing quite well! we can not wait till she is a bit older to see what more surprices she has ready for us