Casyka's Oasis "Oasis"
HD-A, ED0/0 & Ogen vrij van ziekte
(Revloch Won to Watch at Withandon x Droef du Bois du Tot)
Oasis woont en is in eigendom van Charles & Jolanda / Oasis is living with and owned by Charles & Jolanda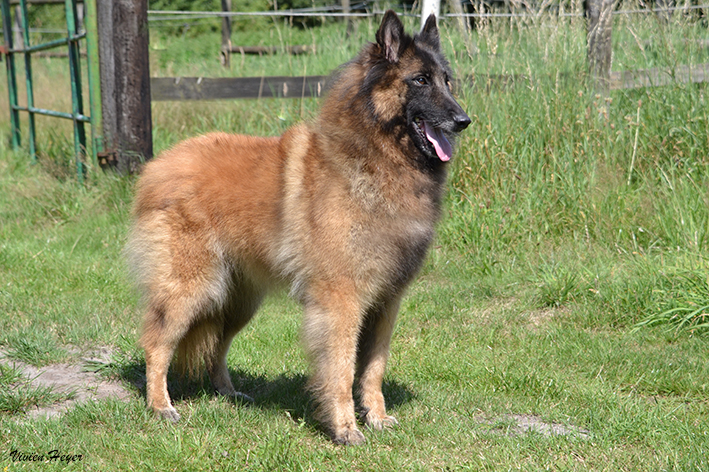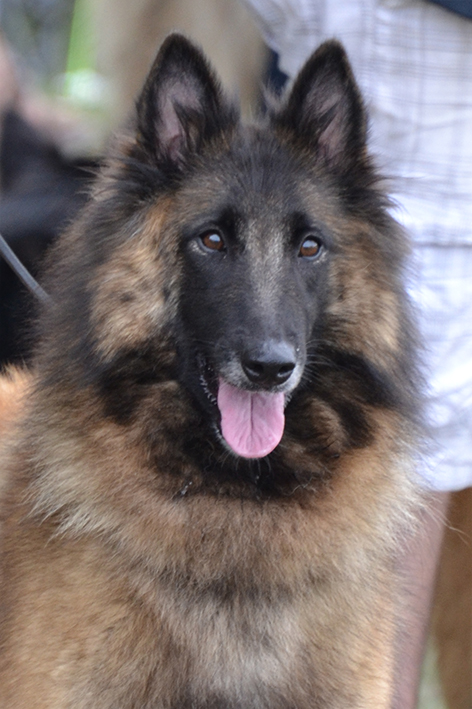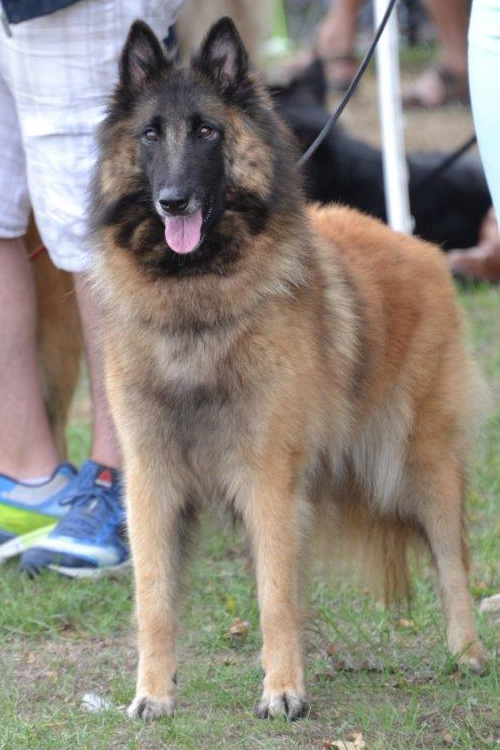 Oasis is een hondje die we simpelweg niet konden laten lopen.. Oasis haar vader is de prachtige Warren die niet alleen mooi is van buiten maar zeer zeker ook erg mooi van binnen.. Hij is de enige Belgische herder in Ierland die officieel hulphond is! Oasis haar moeder is de zeer succesvolle Droef die zeer zeer veel gewonnen heeft! Oasis is 1 van onze meest succesvolle pups geweest.. op haar eerste show werd ze Beste puppy in show van tenminste 100 pups, de 3 shows die volgde werd ze altijd bij de beste 5 pups van de show geplaatst.. Dit is voor elke hond een zeer goede prestatie maar voor een Tervueren helemaal.. dit is in het verleden naar ons weten nog nooit gebeurd.. Na een korte break won ze vervolgend beste Intermediare in show op een Belgische herder evement.. Harstelijk dank kennel Casyka's voor dit speciale meisje!
Helaas nadat we haar meerdere keren hebben proberen te laten dekken kreeg Oasis een baarmoederontsteking.. we kregen deze helaas niet onder controle met medicatie en door haar de problemen met loops worden in het verleden hebben we de hele moeilijke beslissing moeten nemen om haar te laten steriliseren.. Bij de operatie bleken haar eierstokken er niet goed uit te zien en dit was dan ook de verklaring voor de problemen die ze had.. Na een tijdje hebben we besloten dat het het beste was voor Oasis als ze een plekje voor haarzelf kreeg en meer 1 op 1 aandacht kon krijgen.. De perfecte baasjes zijn gevonden (of ze vonden ons) en nu woont Oasis bij Charles & Yolanda.. Ze lijkt het ontzettend naar haar zin te hebben en dit is natuurlijk het belangrijkste voor ons..!
Oasis was a puppy we simply could not resist. Oasis her father is a male with one of the most beautiful heads I have ever seen.. he is not only a beauty but his temprement is super to! He is the only Belgian that is a certified therapy dog in Ireland. Oasis her mother is the stunning Droef, she has been extreemly succesfull in the show ring.. When Oasis was a baby she has been very succesfull to, on her first show she won Best baby in show! in the 3 puppy shows that followed she got placed with the best 5 puppy's in show every time.. this is for sure very good result for a Tervueren.. afther a little break she came back in the show ring in "full speed" to win Best intermediare in show at the BHCN young dog day! Thanks to kennel Casyka to give us the chance to get this special little girl.
Sadly afther several attemps to get her mated Oasis got a bad pyometra.. we try'd to treat her but sadly it didnt work out.. when we didnt get her beter we made the dissision to choise for Oasis her health and she got spayed.. It broke our hearts as we had such high hopes for her.. sadly she will never have a litter.. Afther this we made another very difficult dissision.. as Oasis always loved the 1 on 1 attention so much we decided to find the perfect home for her where she would get more attention for herself.. We found the perfect people (ore they found us) and we are very gratefull that Charles & Yolanda take such good care of "our" little girl..!