Champ. pE. SE. SW. ER. Rodin v. Moned "Arkan" NHAT HWT
(Unir v. Sprangerhof x Zaza v. Moned)
Eyes clear, HD-A, ED0/0 & DNA Tested
Sheep herding instinct test + Social test: Exellent!
French temprement test: Social, shooting, and biting test exellent!
(CSAU, TAN & Championat)
Dutch temprement test: MET LOF! Highest level social, shooting and defence!!
Passed NHAT on highest level (FCI: Herding)
Passed the German temperament test: Social, shooting and defense with very good!
Rodin passed the HWT (sheepherding) on 22-10-2017 as the first Tervueren so far in our country!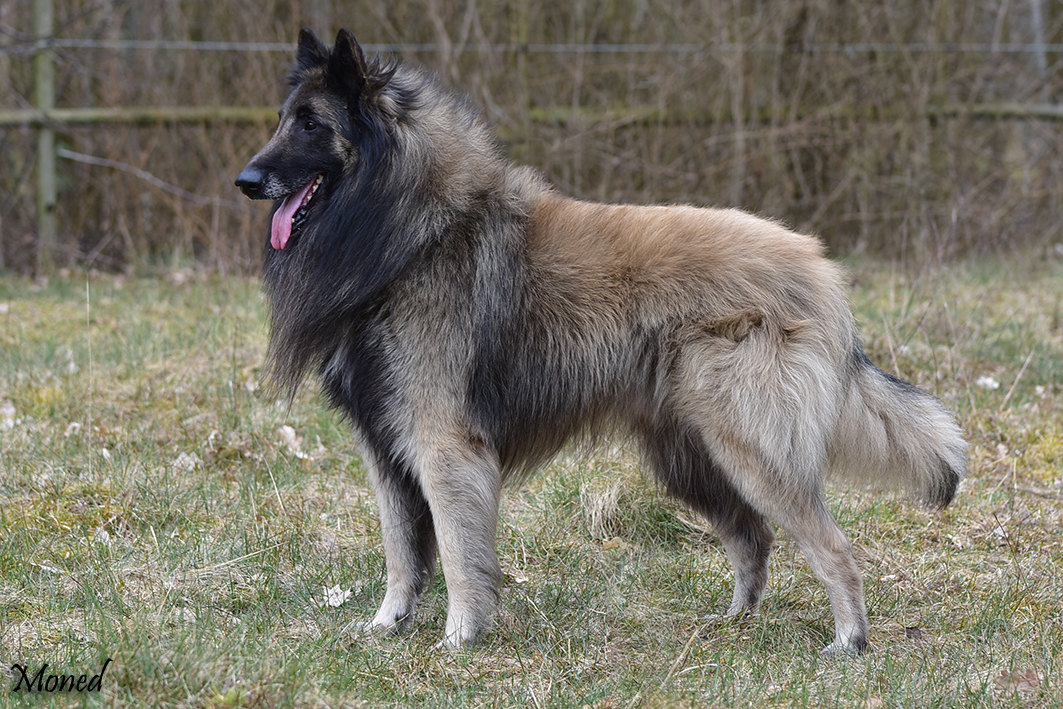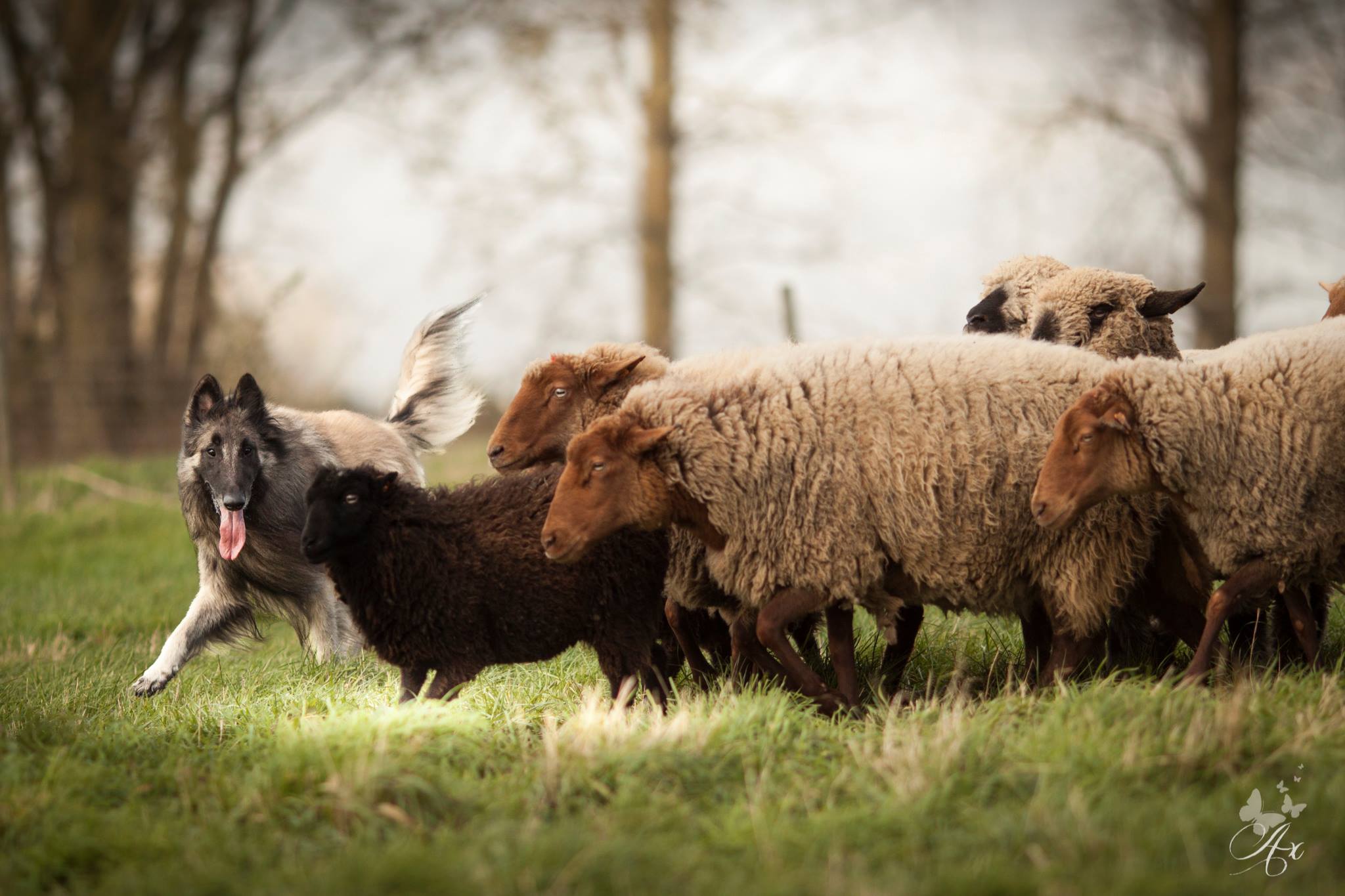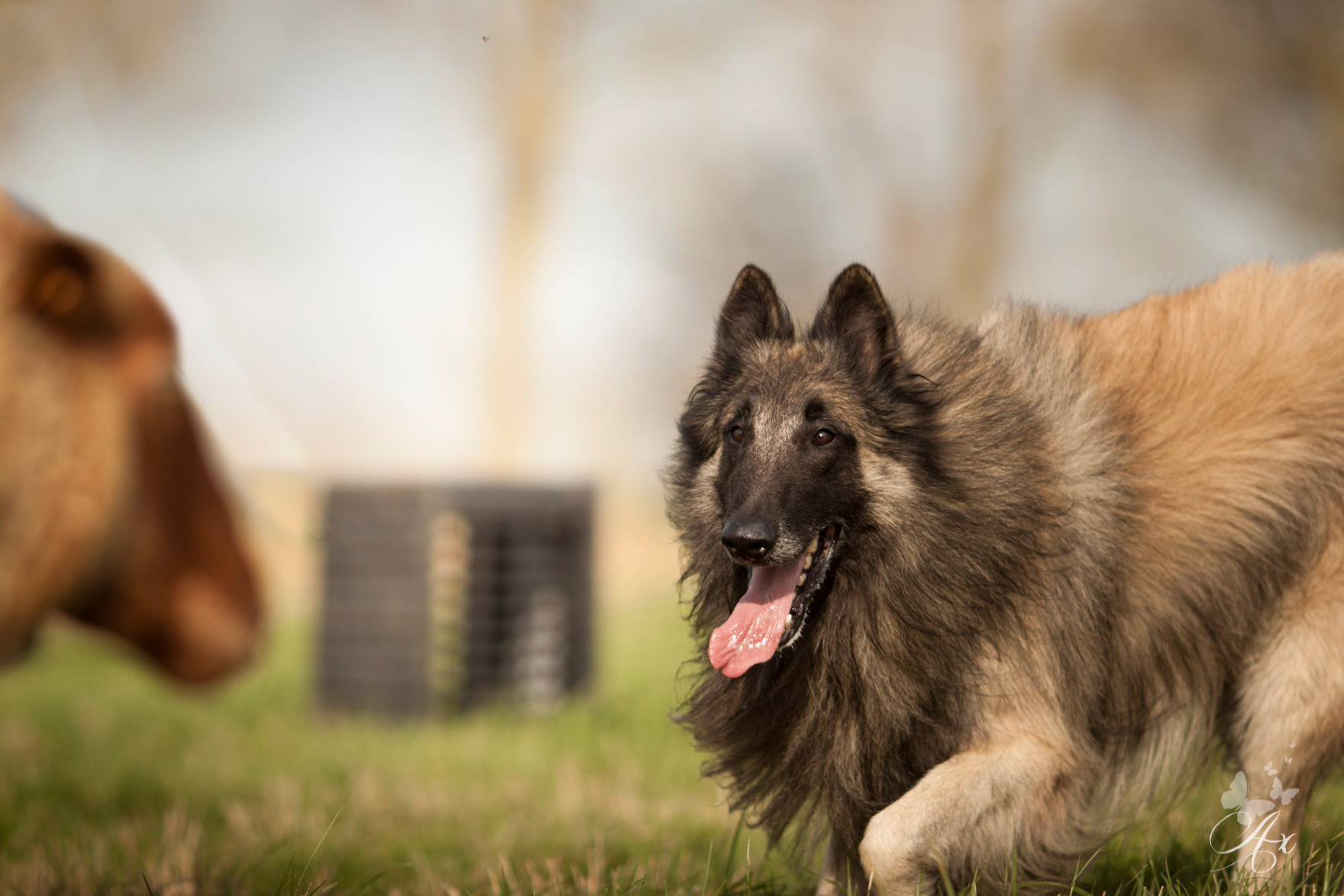 Arkan came back to us because of personal problems of his owner. Arkan was born out of a litter of 5 males, sadly there were no females in the litter so no girl for us to keep for the future.. Arkan his father is our 14,5 year old Unir and his mother is the very special Zaza. Very fast afther Arkan returned "home" we noticed that he was a very special dog.. in no time he "wormed" himself into our hearts.. we can not imagane our life without him! Arkan is not only a stunning dog but has a suberb temprement! He is extreemly social and outgoing to people and animals. He is open minded for everything.. a few weeks ago we entered him for fun for a social temprement test and a sheep hearding test that he both passed with flying colours and a lot of compliments for his calm and focused work! we are so proud 🙂 Also Arkan his first kids are born.. we ofcourse could not resist to keep a girl.. who doesnt want 2 Arkan's right 😉 We are very interested what the future will bring with this super dog but one thing we are sure of.. he will forever stay with us! 
Nakomelingen / Offspring
Rodin x Casyka's Oh My God "Casyka's kennel NL" 6 males & 2 females. 16-08-2015
Rodin x Blow me a Kiss v. Moned "van Moned kennel NL" 6 males & 2 females. 13-09-2015
Rodin x Ivy Tjinta from Faya's Home "Faya's Home kennel NL" 1 male & 4 females. 17-01-2016
Rodin x Falbala du Bois du Tot "Du Bois du Tot kennel FR" 1 male & 3 females. 19-05-2016
Rodin x Jody van 't Guitpad "van 't Guitpad kennel NL" 4 males & 3 females. 23-05-2016
Rodin x Casyka's Gypsy-Ho "Casyka's kennel NL" 2 males & 4 females. 06-06-2016
Rodin x Ivy Tjinta from Faya's Home "Faya's Home kennel NL" 4 males & 3 females. 10-05-2017
Rodin x Sezanne Valentina. "Sezanne kennel UK" 1 male & 3 females. 06-07-2017
Rodin x Ketunpolun Wanilla Sky "Ketunpolun kennel FIN" 3 males and 2 females. 06-09-2017
Rodin x India Deabei "Kennel Deabei CZ" 2 males and 1 female 21-10-2017
Rodin x Ulvemor Key to the Future. "Kennel Luvaliva NOR" 1 female 02-12-2017
Foto's van de nakomelingen klik hier / Picture's of offspring click here